Healthcare workers migrating to Romania from the Republic of Moldova
A narrative research
In this report, we offer an alternative perspective on the Romanian healthcare workforce, highlighting Romania's dual role as both a source and destination for healthcare worker migration, and thus challenging the prevailing narrative that predominantly portrays Romania as a source country.
The study employs a narrative research design, involving biographical interviews with healthcare professionals who have migrated to Romania from the Republic of Moldova. This approach provides insights into key aspects such as the migration experiences of Moldovan healthcare workers and their perceptions of the Romanian healthcare system, especially in light of their prior work experiences in different healthcare settings. In the end, it contributes to the ongoing discussion on healthcare workforce dynamics and presents a more nuanced view of the health workforce landscape in Romania.
This research was implemented by our Pillars of Health partner – Center for Health Policies and Services (Romania).
Please click on the image below to read the full report.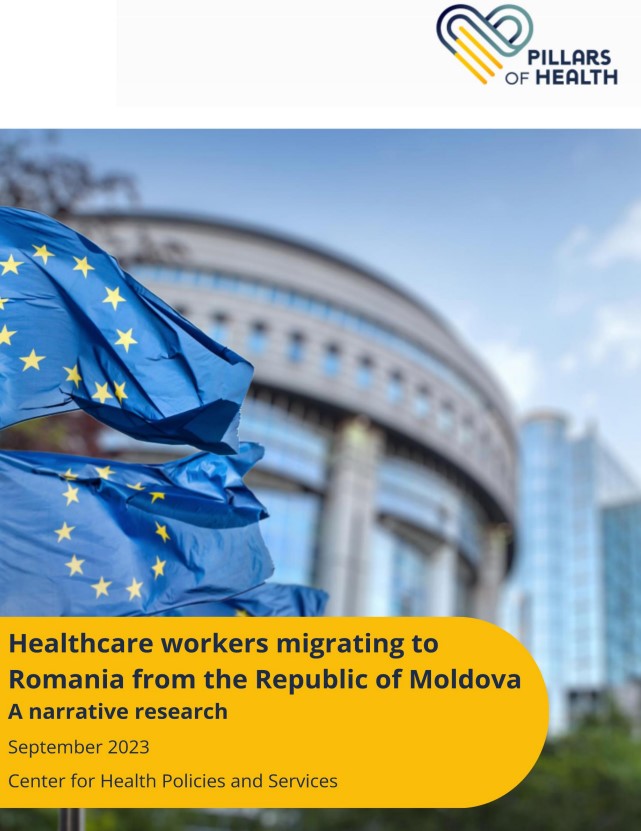 back