Country report on health worker migration and mobility in Serbia
This report on health worker migration and mobility in Serbia highlights several critical issues affecting the country's healthcare system. The COVID-19 pandemic stressed the importance of ensuring the safety and quality of working conditions for health workers in crisis situations, both during and after the pandemic. We raise concerns about high unemployment rates among health workers, especially among the youth, and the considerable gap between the supply and demand for healthcare professionals. There is a need for a sustainable strategy to retain medical graduates in Serbia's healthcare system, and multisectoral cooperation is crucial in managing health worker migration effectively.
The report highlights, among others, several pointers for improving migration management of health workers in Serbia, such as implementing a coherent official health workforce strategy. For example, effective coordination between key institutions can be incorporated in such a strategy and increase its chances of success.
This report was written by our Pillars of Health partner Media Education Centre (Serbia) (partner until 2023).
Please click on the image below to read the full report.
The Serbian version of the country report is also available: please read it here.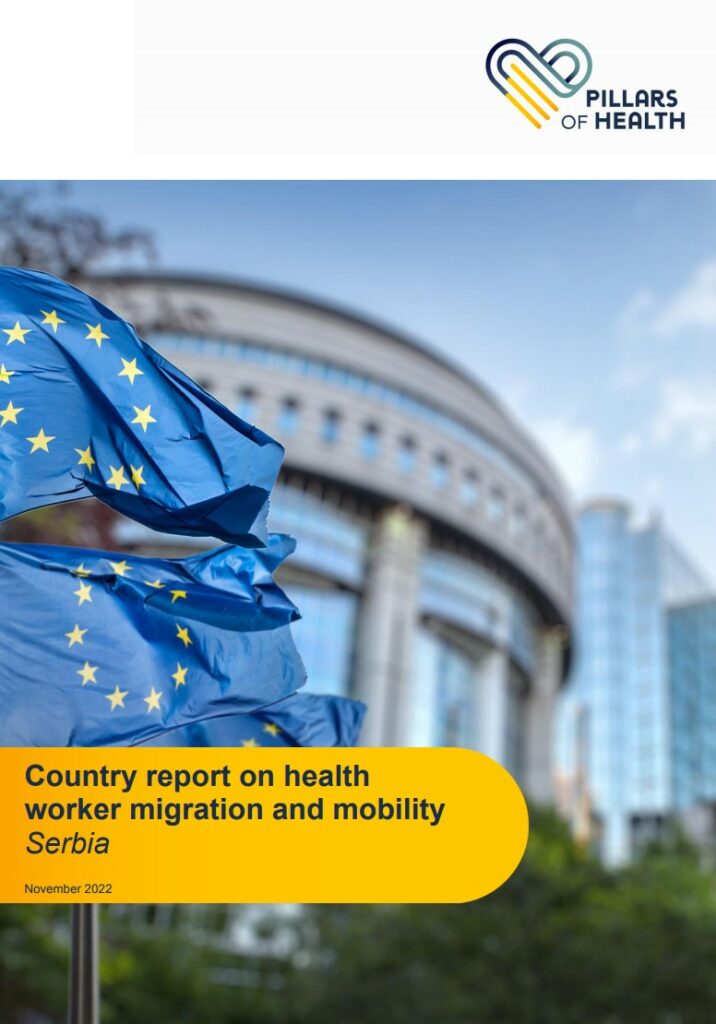 back