Country report on health worker migration and mobility in France
In this report, we describe and analyse the health system in France, as well as the challenges of its health workforce. We examine the flows of health workers into France in the last ten to fifteen years, and to which extent France, as an affluent destination country, is dependent on health professionals from less affluent source countries. We also look into the degree to which France is working towards achieving self-sufficiency in its health workers.
We also provide recommendations at national and international/EU level to improve the French health system. For example, we recommend that the French national government ensures increased availability of continuing training for healthcare workers, which could also help to attract the younger generation of nurses, and that it invests in training in new technologies to lighten the administrative burden, particularly on nurses, allowing more time to care for patients. In addition, we recommend that the European Union agrees on uniform and harmonised definitions in the health and care fields, as the international comparability of statistics and data collection systems is vital for reliable planning and policy-making for the future.
This report was written by an independent EU public affairs consultant, Anna Macdougald.
Read our country report on health worker migration and mobility in France by clicking on the image below.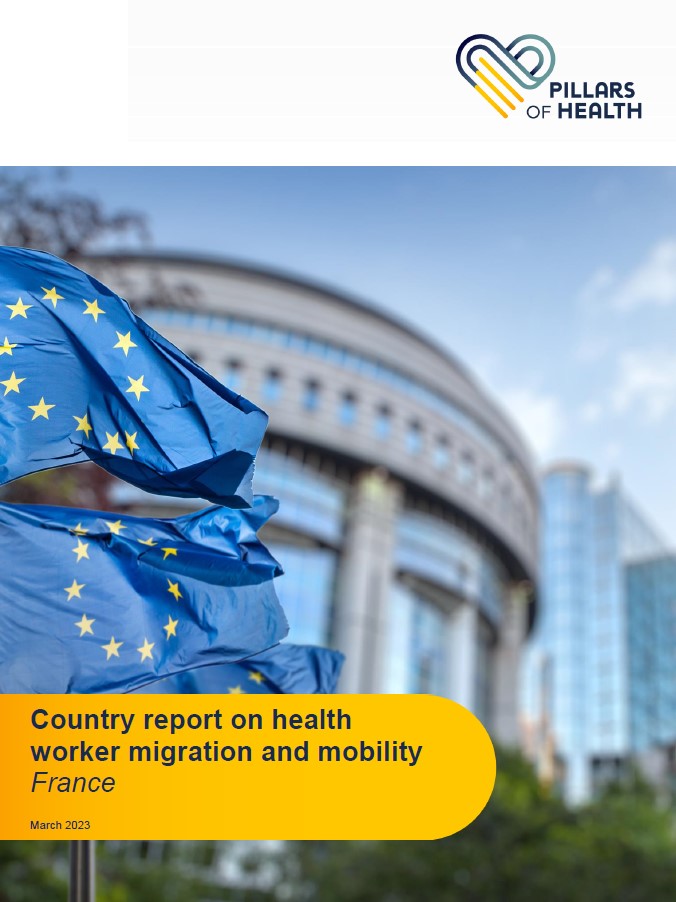 back