Calling for commitment to investing in health workforce at European Health Forum Gastein
In many countries in Europe, the interest in recruiting health workers from outside the European Union is increasing. While these countries benefit from recruiting these health workers, they should actually invest in their own health workforce and in improving working conditions. This was one of the main messages of project lead Corinne Hinlopen – global health advocate at Wemos (lead organization of Pillars of Health) – during a panel discussion at the session 'Cooperating on health workforce mobility in Europe' at the European Health Forum Gastein, on September 29.
During the interactive session, the panelists discussed ways forward for stronger European and global cooperation for health in light of the upcoming European elections. Corinne Hinlopen touched upon lessons learned from Wemos' human resources for health projects – Pillars of Health and AHEAD – i.e. factors such as working conditions, living wages and career prospects for health workers are root causes for medical desertification as well as health worker mobility in Europe.
"It's not even a health agenda, it's an employment agenda. […] We're just moving the problem somewhere else. We're all facing the shortages, and we're all fishing in the same pond, and instead of working together and making it work for everyone, we keep doing the 'quick fix' [of recruiting health workers from areas and/or countries that need them]," Corinne said during the panel discussion.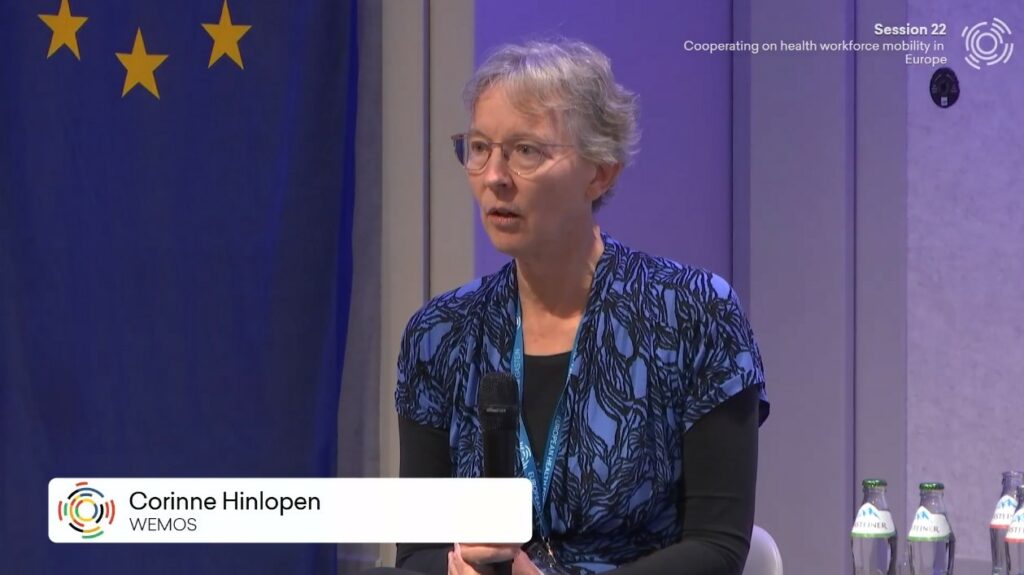 Panelists:
Corinne Hinlopen (Wemos)
Gediminas Cerniauskas (European Institute for Health & Sustainable Development)
Irene Mandl (European Labour Authority)
Sara Cerdas (European Parliament)
Tomas Zapata (WHO Regional Office for Europe)
Vytenis Andriukaitis (Former EU Commissioner for Health)
Moderator:
Matthias Wismar (European Observatory for Health Systems and Policies)
Click on the image below to watch the recording of the livestream of the session: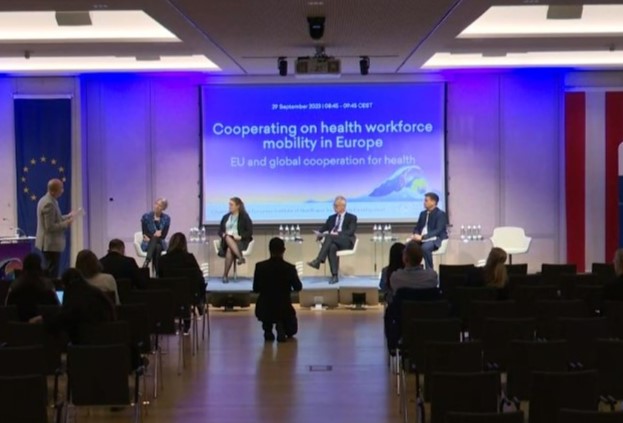 back